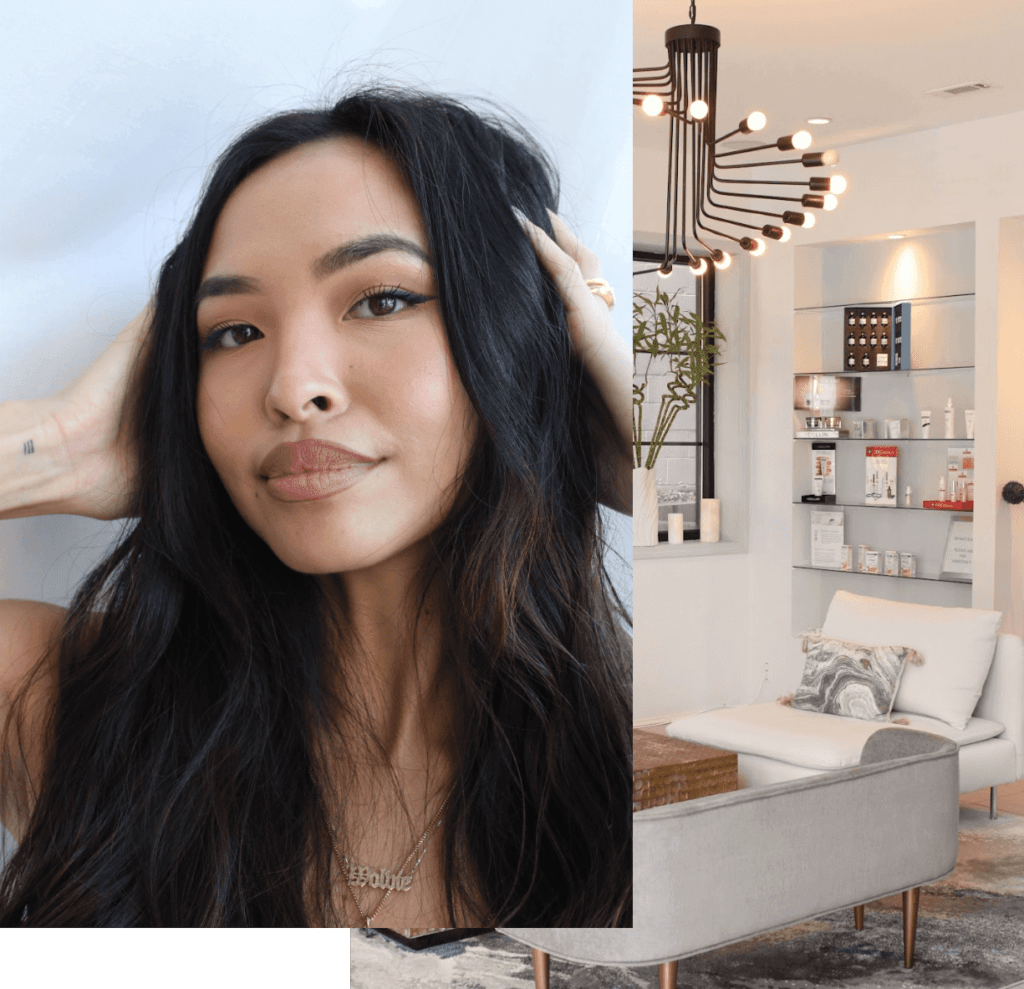 What is your cancellation policy?
A 30% deposit is required at time of booking, both for over the phone bookings and online bookings. That 30% will be applied to your appointment's final cost on the day of your appointment, as long as there is not a No Show or Late Reschedule for that appointment.
If the appointment is rescheduled within 24-hours prior to the scheduled appointment OR if there is a No Show to the appointment, the 30% deposit will be kept to cover the valuable time of the Medical Provider. If rescheduled within the 24-hour window of your original appointment, another 30% deposit will be required to book your new appointment time. Only that 30% deposit is applied to your appointment at the time of your service, 60% is not applied, as the first 30% deposit converts into a Late Reschedule Fee when the appointment is rescheduled within 24-hours of your originally scheduled appointment. An appointment is only able to be rescheduled twice, even if outside of the 24-hour window.
How do I book an appointment?
Please select the "Book An Appointment" button – we recommend selecting "First Available" when prompted to choose your injector to view our soonest upcoming availability
How do I cancel my appointment?
You can cancel any appointment via the link in your confirmation email that is sent automatically after booking! Or you can text us at 404-960-0812 to let us know you are unable to make it.
What do I do if I'm running late to my appointment?
Please let us know immediately if you are going to be late to your appointment by texting, calling, or emailing us! We have a 15 minute grace period for all appointments, if you are going to be later than this, you may have to reschedule or wait until your injector takes their next client and finishes treatment.
Do you have financing options?
Yes! Care Credit is a financing option for patients for cosmetic procedures. These procedures can range from minor injectables to major surgeries. You can apply online and check the financing options available to you at www.carecredit.com
Do you ever offer specials or discounts?
We do offer special pricing and discounts from time to time. We always post these on our Instagram @ecobelmedspa, so be sure to give us a follow!
Yes, we require a small non-refundable deposit when booking to secure your appointment. Your deposit will be deducted from your total.
Who is injecting me? Are they doctors?
Our team of injectors are all board-certified medical professionals. All of our Expert Injectors have undergone a rigorous  hands-on injectable training. We treat our office like a true medical hospital. The team has done many different procedures and have worked with every face and lip type. Our injectors do one thing and do it the best.
How long will results last?
It completely depends on the individual and which filler you decide to choose. The majority of clients come back for a lip filler top up within 3 months of their first appointment, however once you have had fillers for a while the results generally last longer and clients may leave it 6-12 months between top ups. Anti-wrinkle injection top-ups may be required every 3-5 months.
Yes! If you want to schedule a consultation to speak with one of our expert injectors, we'll hold a charge of $75, but this amount will be credited to a treatment if you move forward.
Do you do influencer collaborations/partnerships?
Yes we do! Our influencer partnerships are based on a variety of factors (account audience size, account aesthetic, brand alignment, etc.) If you would like to be considered, please email [email protected] with a bit more about you and your coverage plan.
For all dermal filler treatments we use a fantastic numbing cream that contains a local anaesthetic called lidocaine. We never start the treatment until you feel completely comfortable and numb. All of the fillers we use also have lidocaine incorporated within them. Some clients may experience some minimal discomfort. Anti-wrinkle treatments are minimally invasive and no numbing cream is required.
Will I get swelling and bruising?
Everyone is completely different. Some clients find that they won't get any bruising/swelling at all, whereas other clients may experience significant bruising/swelling. We give pre/post treatment advice to minimise your risk of bruising, however it cannot always be avoided.
What can I do to avoid bruising?
Avoid strenuous activity immediately before and after treatment
Avoid alcohol consumption for 5 days prior to procedure
Avoid blood thinning agents and vitamins 5 days before procedure (unless medical indicated)
Avoid injections during menstrual cycle
Ice before and after the procedure
Herbal supplements before and after the procedure can lessen risk
Understand there is always risk of bruising which can come in minor, mild, moderate, or severe. We do recommend that all bruises be at a minimum evaluated by photo or in person to make sure there is no other complications going on. 99.9% of the time, bruising will resolve without any intervention between 1 day and 14 days.
Please email or text us if you have any questions,
This is my first time having lip fillers, what should I expect?
Clients may experience some swelling after treatment however after around 10-14 days, when all your swelling has gone down and the filler has settled clients often find that their lips decrease in size quite significantly. If you want subtle volume adding to both top and bottom lip we generally recommend starting with 1ml of filler.
Will I have lumps if I have lip fillers?
We always ensure that when you leave your appointment your filler is completely smooth, we also give strict post treatment advice to ensure the filler stays this way. However some individuals may find that they still experience lumpiness, if needed we will bring you in for a follow up.
I don't want my lips to look unnatural. How do I prevent this from happening?
We always aim to keep the lips as natural as possible . If you have seen some of our clients with slightly fuller looking lips, this is because they have requested this look. We carry out the procedure in stages and allow you to have a look at each stage to give you more control over the final result and to ensure you leave 100% happy.
I have had my lips done and they have gone down really quickly.
Everybody has a certain amount of empty space inside their lips which we have to fill before we can add volume. Clients may experience some generalised swelling after treatment however after 10-14 days, when all your swelling has gone down and the filler has settled, clients can find that their lips decrease in size quite significantly. This is completely normal and happens to many individuals, you will need to keep building your lips up by having regular top ups in the beginning.
Are effects from dermal filler reversible?
All our Hyluronic Acid Dermal filler can be dissolved with the injection of hyaluronidase. This is an enzyme which speeds up the natural break down of hyaluronic acid (dermal filler). We would only recommend the use of this substance in an absolute emergency as it has the potential to break-down naturally occurring hyaluronic acid (natural tissue). In the rare instance you are unhappy with your treatment, we recommend softly massaging the area to help stimulate bond breakdown.
Filler that is not hyaluronic acid includes Radiesse ane Sculptra.
Lip Filler: Squeeze the lips firmly and massage every day for 3- 4 days to ensure the filler remains smooth
Do not massage if you have any bruising or you will spread the bruise.

Jawline, Cheek and Chin: Sleep on your back for at least 7 days post treatment

 
These apply to all filler treatments:
– Avoid high intensity exercise immediately following treatment.
– Avoid heavy alcohol consumption for 24 hours after treatment
– Avoid applying make-up on the treated area for at least 24 hours
– Avoid extended exposure to the sun, UV rays and extreme temperatures (sauna, steam rooms etc.) for one week following treatment
– Bruising and swelling can be reduced through the use of arnica gel, or a cold compress
– Duration of filler is around 6-24 months depending on product, and treated area and number of times treated.
– Wear SPF 30/50 on the treated area when exposed to the sunlight/UV rays
– No laser treatments or skin needling treatments for 2 weeks post treatment
How Long Should I Wait Before Deciding I'm Unhappy With the Results?
Generally speaking, Botox takes around one week to settle, while filler can take up to two weeks to fully settle; although you are able to get a sense of what final results will look like approximately an hour after your treatment. While immediate swelling may cause concern, it is recommended to wait the allotted time for your treatment to calm down and take full effect. Recovery times may vary by treatment, so you should always check with us!
Fill your life with beauty.
Don't miss a thing from Ecobel!