Unleash the power of youthful skin with Botox, the gold standard in anti-aging treatments.
Fine lines and wrinkles are some of the necessary evils of aging. But, while the quest for a smooth visage and wrinkle-free face can be challenging, it's not impossible. So, if a line-free look is what you crave, then routine injections of neurotoxins should be a must on your beauty to-do list. Whether you choose Botox, Xeomin, or Dysport, these wrinkle reducers help smooth out existing lines and wrinkles while preventing new ones from forming.
All neurotoxins work the same to temporarily paralyze the muscles that cause etched-in wrinkles, which age us. And that's why these injectables reign supreme as the ultimate solution for pressing pause on aging.
But choosing between the different options is tricky, and each injectable wrinkle reducer has nuances, differentiating them from one another.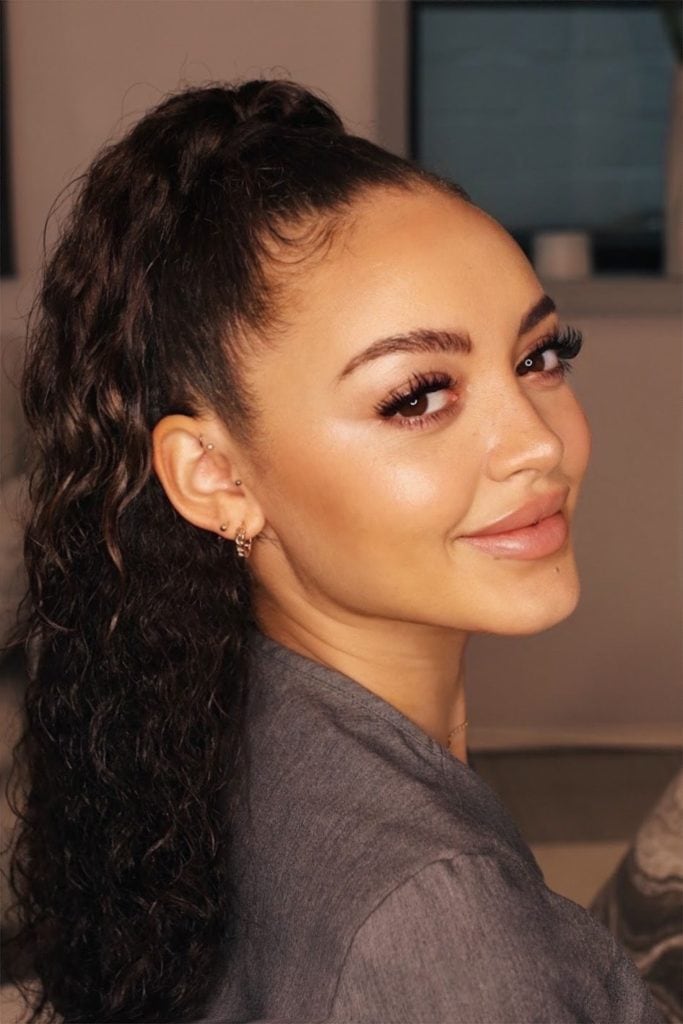 Botox is a popular injectable wrinkle relaxer that is technically known as botulinum toxin type A BoNT-A), which is naturally produced by the bacterium clostridium botulinum. It's also the first FDA-approved treatment to temporarily improve moderate to severe frown lines, crow's feet, and forehead lines. Botox is the most studied and documented injectable neurotoxin, with an established track record and more than 16 years of published studies, making it the most widely researched and studied treatment. Currently, Botox is approved for use in 95 countries.
When injected into the muscle, Botox helps reduce the look of fine lines and wrinkles caused by repeated facial expressions, like frowning, squinting, and smiling. Injecting Botox (or any neurotoxin, for that matter) directly into the muscles sends off a cascade of events. Signaling the muscles not to contract prevents the formation of wrinkles and lines, leading to smoother skin that lasts for a few months.
Injectable Botox is made from a neurotoxin called botulinum toxin, derived from the bacterium Clostridium botulinum. This is the same botulinum toxin known to be a poisonous substance. However, Botox is safe because it's used in small, controlled amounts. The cosmetic injectable has safely been used worldwide for more than 20 years and is FDA-approved for the treatment of facial lines and wrinkles. In addition, there are several off-label uses for Botox, such as using it to smooth neck bands, improving the look of a too-square jawline, and softening the bunny lines on the nose.
Although using Botox to counteract the effects of aging is perhaps its most popular use—it's FDA-approved to treat lines on the forehead, around the eyes, and in between the eyebrows (the 11s)—there are other medical, non-aesthetic benefits to injecting Botox. For example, it helps treat chronic migraines, an overactive bladder, hyperhidrosis, and even cervical dystonia.
Lines and wrinkles are caused by various factors, like skin and cell changes, a loss of elastin and collagen, and skin damage caused by free radicals from the sun and the environment. Excessive and repeated facial movements can also cause lines and wrinkles to become etched into the skin. For example, every time you frown or squint, the muscles responsible for those reactions cause the skin to fold and create tiny lines that become ingrained into the skin with time.
Neurotoxins work by affecting the communication between the nerves and the muscles that are responsible for making wrinkles. Injecting the muscle with Botox blocks the signal between the nerve and muscle, which weakens the muscle so it can't contract like normal. This temporarily improves the appearance of wrinkles and fine lines on the face.
All the injectables in the neurotoxin family work the same way, but their molecular makeup and formulation set one apart from the next. Botulinum toxin type A is the key ingredient in each injectable neurotoxin.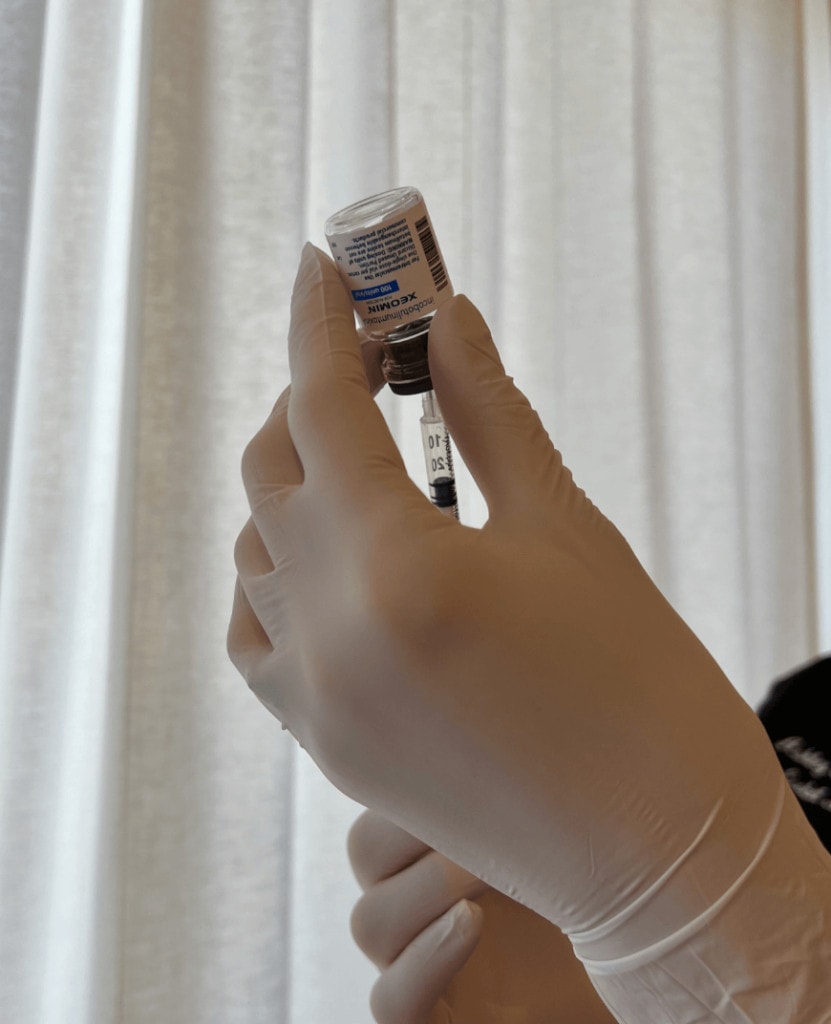 The effects of Botox are temporary and last upwards of three to four months when reducing the appearance of fine lines and wrinkles caused by facial expressions. Botox injections work fast (in a few days to one week) and are an easy treatment—it's pretty much painless, although some patients say the injections feel like a pinch.
Botox works well for anyone, as well as all skin types and tones. It's safe to use in patients over the age of 21. In addition, the treatment is considered safe for most adults who wish to improve the appearance of their skin and mitigate the common effects of aging. However, Botox (and all neurotoxins) are not recommended to be used by pregnant or breastfeeding women or patients with medical conditions or allergies to the active ingredients in Botox.
The treatment is beneficial for those who want to smooth out lines and wrinkles on:
It also works well for improving a gummy smile, flipping up the lip (lip flip) and slimming the masseter muscle on the jaw.
Botox is short-lasting, and the skin-smoothing effects you see are temporary. You may notice results within 2 to 4 days post-treatment for moderate to severe frown lines. Other factors can influence the duration of the results, including your age, exercise and diet routine, lifestyle, and skin type.
It's important to know that the effects of Botox are not immediate but are visible a few days after treatment. However, in some patients, it can take up to one week to see the full results.
Most patients can expect their wrinkles and lines to diminish for three to four months, but to stay smooth and wrinkle-free, you'll need to repeat the treatment. Botox is not a permanent solution; if you decide not to continue with the injections, the lines and wrinkles will gradually return.
What's the difference between Botox, Dysport, and Xeomin?
Botox, Dysport, and Xeomin are all injectable cosmetic wrinkle-reducing treatments that all work towards the same goal of smoothing out fine lines and wrinkles for younger-looking skin. Although each contains the same active ingredient and works similarly, the way they are molecularly structured and formulated differs. The composition factor and molecular structure of each—some include different protein blends while others are considered 'purer'—causes each to have a different degree of potency and diffusion factor.
Botox is the most popular treatment and is a household name among the three options. It was the first FDA-approved neurotoxin and is made by Allergan. It has been used for more than 20 years in aesthetics.
Dysport, which Galderma manufactures, received its FDA approval in 2009. Some experts say Dysport has a faster onset of action (meaning results are seen quicker), but they don't last any longer. Dysport, which also features type A botulinum toxin but a different type than Botox, also contains additional proteins. While Dysport is said to be lighter in formulation, it can diffuse or spread differently than Botox, which is why some injectors prefer using it in larger areas, like the forehead.
There's also Xeomin, which is made by Merz, and is known to be a "purer" neurotoxin, making it a good alternative to those who may have adverse reactions to Botox or Dysport. However, all neurotoxins impact signals from the nerve to the muscle, and by blocking that communication, muscle activity is reduced to improve the look of the skin.
Improving fine lines and wrinkles for smoother, younger-looking skin is the primary benefit of Botox. But that's not all the neurotoxin is suitable for. It's also:
A quick, easy and effective treatment that's relatively painless

Downtime-free so you can return to your normal activities

The results are natural-looking, and you'll still be able to move your face and make everyday facial expressions
It's safe and effective, with a long-standing track record. Plus, it's FDA-approved.

It's non-invasive and doesn't require the use of numbing cream

The treatment can be customized to your needs

It has medical indications

The results are predictable yet subtle results, so you'll still look like yourself, just better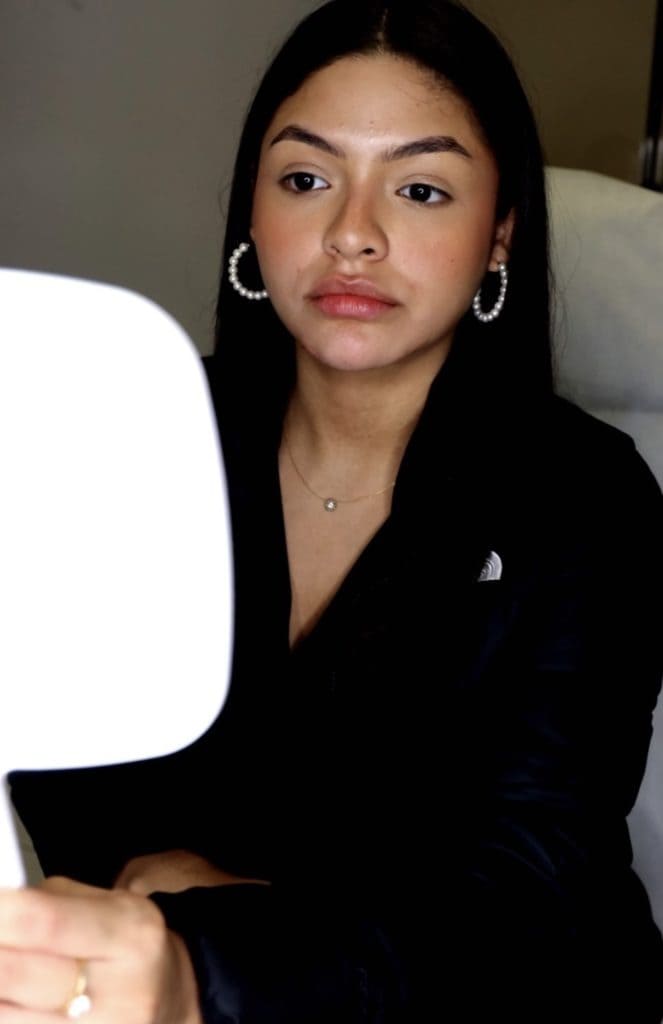 How Much Does Botox Cost?
Every patient is different, so we recommend a consultation to determine the cost of your Botox treatment. The treatment is tailored to your needs, which is why the cost varies. Our team can customize a skin package to help you obtain the desired results. A consultation with our staff will ensure more accurate pricing.
Unlock Your Skin's Potential at Ecobel Med Spa
If you're ready to achieve smooth, youthful skin, look no further than Ecobel Med Spa. Our team of internationally trained, skilled estheticians and skin care specialists has 40 years of experience in the beauty industry. They will work with you to determine the best neurotoxin treatment plan for your skin's needs. Don't wait to get the healthy, glowing skin you deserve. Book your consultation for neurotoxin treatment today!